Join Our Team
JOBS IN HEATING AND AIR & PLUMBING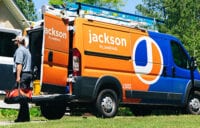 Are you interested in obtaining a job in the heating and air or plumbing industry? At Jackson Services, we believe that experience is imperative for growth in any job. We have multiple career opportunities available in HVAC and plumbing trades. We supply our employees with adequate training and resources to excel in their new position and turn it into a lifelong career. Jackson Services is always accepting applications and looking for new talent!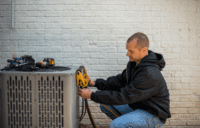 We look for hardworking, motivated individuals, who are willing to learn and grow with our team. Experience is always preferred, but not required. We will give every new employee proper training and hands-on experience to excel in their new job. We strive to deliver excellent service to our customers, and we expect new team members to do the same.
If you are interested in joining our team, please fill out the application below.  Check back frequently to see new positions as they become available. You can also check our Facebook and Instagram pages for recent job openings. We look forward to you joining the Jackson Services family!
Click here to reach our Transparency Regulation regarding MRFs.