Community Tailgate Service
If you are planning on going to the game, make sure to stop by the tent to see what we have to offer these families. Our goal for the tent is to make the game day experience for families as easy as possible. Below is a map of where our tent is located on campus and a map of where the first aid stations are located inside the stadium. The first aid stations are there for nursing mothers and families with special needs. They also have changing stations available.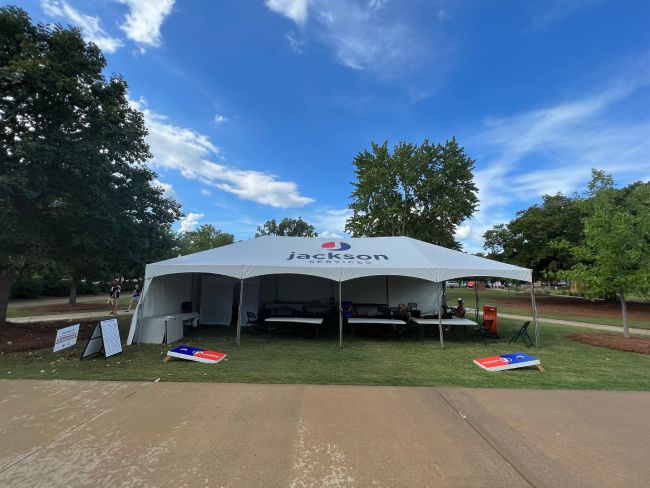 Colin's room
Jackson Services is pleased to provide our community and your event with our conditioned tent. We hope that its convenience and accessibility serve you well. One unique feature of our tents is the privacy area, also known as "Colin's room," inspired by Dale Jackson's son, Colin. The private area was created to help accommodate individuals with special needs and their families. We want to have the appropriate resources in place to encourage everyone to participate in their favorite community events, no matter their circumstances. Our ambition for the tents and privacy areas is to provide families in our community with a suitable environment to not only escape the outdoor climate but also respond to any unforeseeable situations. The private areas are available to anyone needing to respond to private matters, such as changing clothes, changing diapers, nursing babies, or addressing medical needs.
Jackson Services is committed to serving our Georgia and Alabama neighbors, and we are thankful for the opportunity to play a small role in community events by supplying our tent for everyone's convenience and enjoyment.
We want this to be a place where special needs families can come and tailgate before and after the game. We hope you can join us!
First Aid Map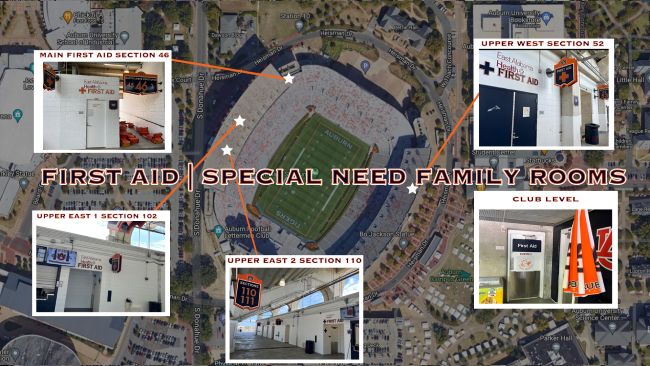 Handicap Parking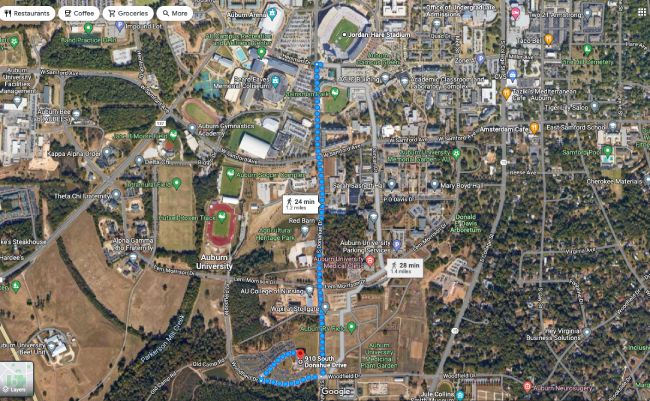 Tent to Stadium Map