Jackson Services' 2022 "Do What's Right" Contest Winner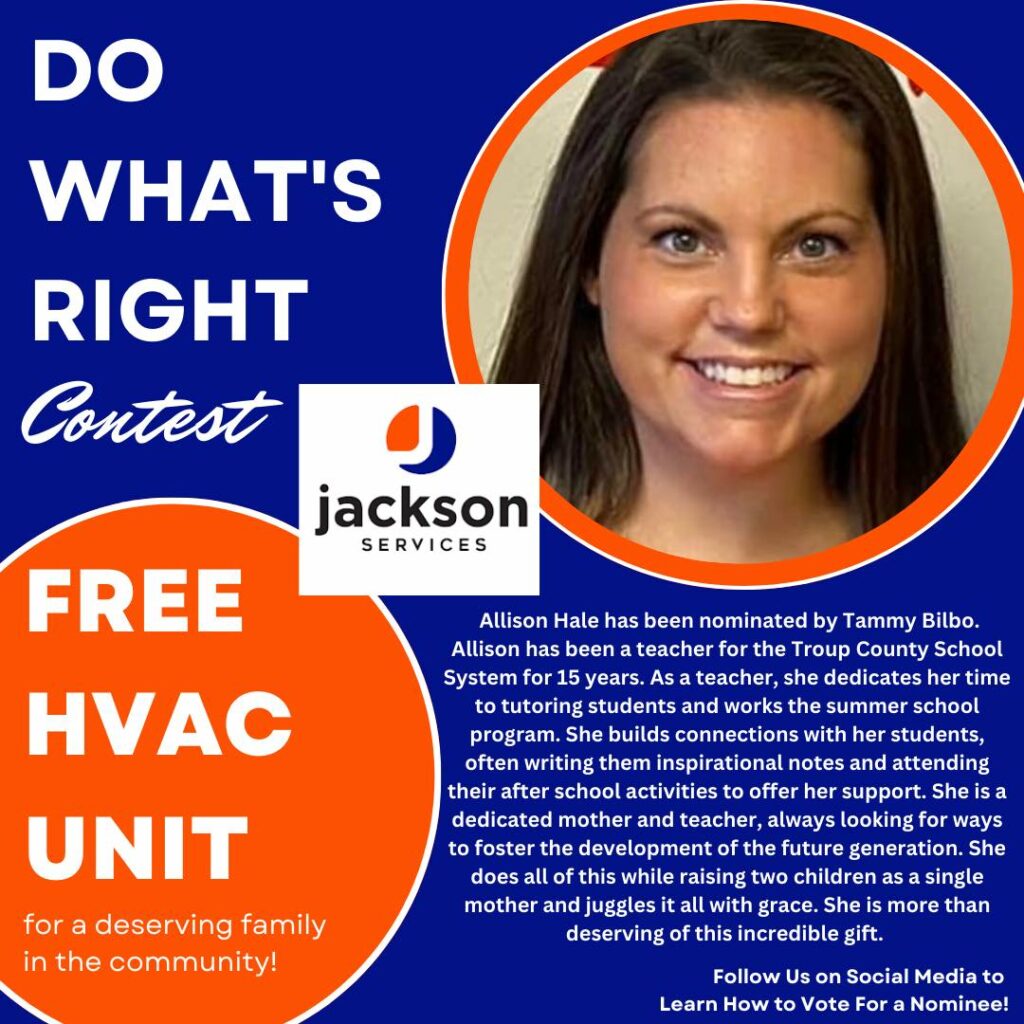 During the end of 2022, Jackson Services asked our current customers to nominate a person or family in our service area that could use a new HVAC unit. We shared those nominations with you, the community, and had your help in deciding who would be the winner of a FREE HVAC unit.
Allison H. was our winner! Allison is a single mother of two. She has been a teacher for the Troup County School System for 15 years. As a teacher, she dedicates her time to tutoring students and works the summer school program. She builds connections with her students, often writing them inspirational notes and attending their after school activities to offer her support. She is a dedicated mother and teacher, always looking for ways to foster the development of the future generation.
Thank you to our customers for voting on the winner and helping Jackson Services "Do What's Right."
Follow us on Facebook to be the first to know about future contests and events!