Complete System Install
HVAC INSTALL AND REPLACEMENT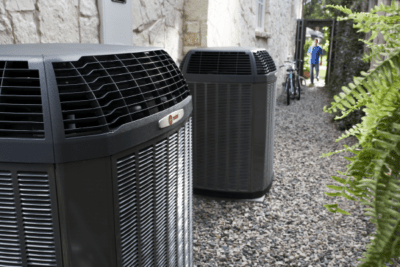 Jackson Services is known as a leader in East Alabama and West Georgia for not only Heating and Air service and repair, but also HVAC install. Our team of HVAC installers deliver the best installation of heating and air systems. Additionally, our highly skilled technicians help guarantee that your new system is matched for smooth and energy efficient operation. Whether the installation is for a new construction project or replacement of an existing Heating and Air system, our experienced install team can do it right!
Schedule a Free HVAC Estimate
Ask Us About Our Warranty and Financing Opportunities! 
HIGHEST STANDARDS
We hold ourselves to the highest ethical standards. "Integrity", "Service" and "Excellence" have been guiding us since 1973. We promote values such as trust, good behavior, fairness and kindness to all of our employees and our valued clients.
PROFESSIONAL TEAM
The success and achievements of Jackson Services are a true testament to the efforts of our dedicated employees. We value the relationship we build with our clients both residential and commercial.
HONESTY & INTEGRITY
At Jackson Services, we pride ourselves in honesty and having a strong and never wavering moral principle. We are committed to being the best corporate citizens that we can be. You can count on Jackson Services.
Outstanding Customer Experience
Call our office to speak to a comfort specialist and schedule a free estimate. They are equipped to answer all of our customers' questions and help them decide on the best system.
Schedule an appointment for a comfort specialist to evaluate the layout of your home and configure the HVAC plans that fit your space and accommodate your needs.
Review the proposal for your new system and apply for financing, if desired. Our team will schedule your new install, and follow up to make sure you are 100% satisfied.
Unique Designs Backed By Precise Calculations
Each HVAC proposal and design is created specifically for our customers and their needs. Our comfort specialists create precise load calculations, factoring in the layout of the home, windows, doors, insulation, and direction of the sun. Every home has a unique load value and this will determine which heating and cooling system your home needs. We want to make sure we make the right suggestions the first time to provide the most energy efficient HVAC system for years to come!