Heating Repair Experts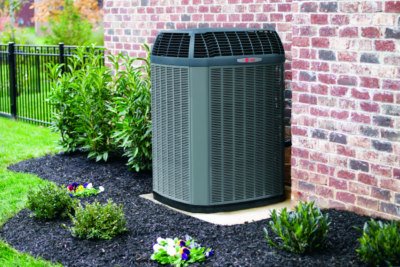 No one wants to go through a cold winter day without proper heating — and a cold winter night is even worse. As soon as you suspect a problem with your heat, even subtle symptoms of trouble, it's time to contact Jackson Services for prompt and thorough repairs. 
Our highly trained HVAC technicians deliver exceptional care to every customer, helping you stay comfortable while keeping your energy costs low. Whether you need help with residential or commercial heating, our team will be there in no time to resolve the issue.
Contact us today at 706-884-3351 to schedule heating repairs with Jackson Services. 
Heating Repair
Over its service life, any heating system will need attention from time to time; this is true even if you have a high-quality system that's been well-maintained. When the time comes, let our expert team of heating technicians handle everything.
We'll be there as scheduled, assess your system thoroughly, and find the option or options that best handle your problem now and in the long term. 
Signs You Need Heating Repairs
Not sure whether you need our assistance with your heating system? The sooner you act when you notice trouble, the better. Look for these signs of issues that warrant a professional:
Air starts blowing cooler or doesn't blow at all
Thermostat is unreliable, or the system ignores it
Strange sounds or smells coming from your heating
The circuit breaker for your heater's circuit keeps flipping
If you have gas heating, your pilot light keeps going out
Unusually high energy bills (whether that's gas or electricity)
Of course, you should call as soon as you notice anything that doesn't seem right, even if it's not on this list — if only to get ahead of trouble with routine maintenance and an inspection. 
If you're ready to schedule heating repairs, call 706-884-3351 or contact Jackson Services online today. 
Commercial Heating Repairs
Every moment a company goes without heat represents a loss. Depending on the nature of your company and who is in your building, that loss might be in disgruntled customers, unproductive employees, unhappy business partners, or even damaged goods or equipment. 
That's why it's important to get help quickly from a team that understands the systems used for commercial heating — and one that knows how to stay on schedule and be minimally disruptive to your business.
Thankfully, Jackson Services offers everything a company needs to get its heating systems running again and keep them operating efficiently and effectively for the long term.
Contact us today at 706-884-3351 for more on our commercial heating repairs and other commercial HVAC services. 
Heating Repair vs. Replacement
When something goes wrong with your heating, you'll often have to decide between repairing the problem and replacing the whole system. As a rule, consider replacement over repairs if:
Your heating system is over 10 years old.
You've noticed consistent drops in efficiency with increases in energy bills.
You want to take advantage of new features and efficiency from modern systems.
The repairs will cost a third or more of what a replacement would cost.
You've needed repairs recently.
Your existing system is too small or improperly installed to do the job right.
Why Choose Jackson Services for Heating Repairs?
When you need heating repairs, choose Jackson Services and enjoy the ideal combination of technical expertise and customer service. Our team is honest, transparent, and effective, so you can rest easy knowing your heating issues will be resolved to your satisfaction. You'll enjoy:
100% satisfaction guaranteed
Service within 24 hours
Superior service
Highly trained and courteous technicians
Family-owned and -operated business
If you're ready to schedule heating repairs or learn more about our services, contact us online or call 706-884-3351.